AVENUE Q RECIPIENT OF THREE 2004 TONY AWARDS!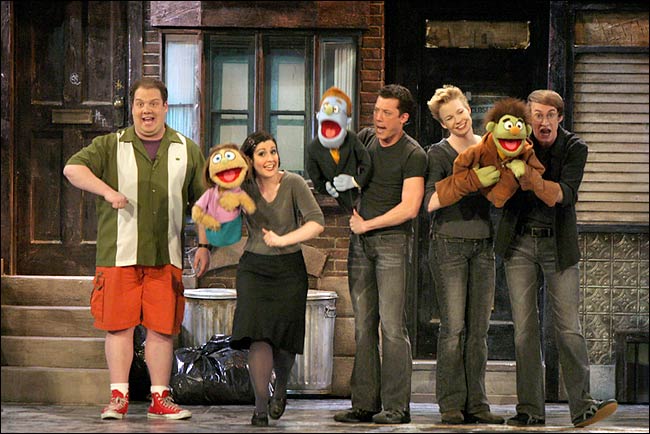 On June 6, 2004, AVENUE Q received three 2004 Tony Awards!
Best Musical
Best Score of a Musical: Jeff Marx and Robert Lopez
Best Book of a Musical: Jeff Whitty
Photo: Jordan Gelber, Kate Monster, Stephanie D'Abruzzo, Rod, John Tartaglia, Jen Barnhart, Nicky, and Rick Lyon performing at the 2004 Tony Awards broadcast
Photo by Sara Krulwich for the NY Times. Used without permission. Oh, well.