IMAGES OF LIVINGSTONE THE LION FROM
LIVE APPEARANCES FOR HALLMARK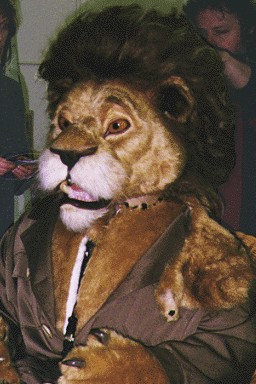 In February 1997, I was animatronic puppeteer for live promotional appearances by Livingstone the Lion for Hallmark Entertainment and Binney&Smith. Livingstone was to be the host of a proposed series on CBS. Unfortunately, the series didn't materialize, but working on the live appearances was fun.

The picture at left shows the body performer, Dave Thompson, in the process of suiting up in the completed head and body for the very first time. Below is a picture of Livingstone's head on a stand (his mane still bunched up under hairnets!) during early rehearsals. Livingstone was built by Jim Henson's Creature Shop in London.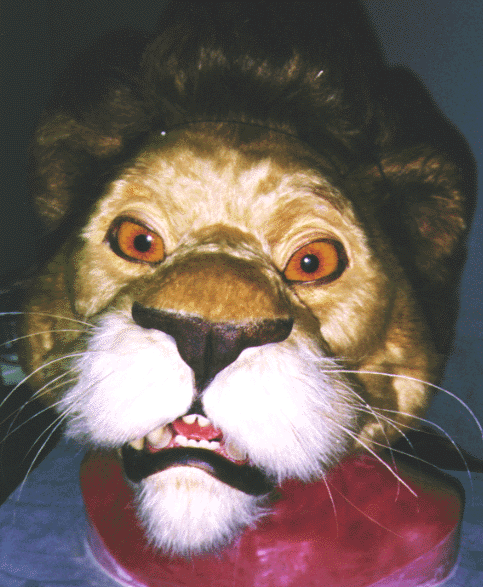 [All Photos from Private Collection of Rick Lyon]
[Livingstone Lion name and likeness Copyright Binney&Smith]