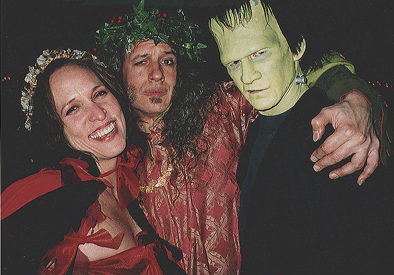 Above, from left to right, Pam Arciero, Marty Robinson, and me, Rick Lyon, at Marty's Halloween party in October of 2000. No, I'm not wearing a mask, it's an elaborate foam latex prosthetic makeup I made. For more information than you really want about the makeup, click here.
Photo from Private Collection of Rick Lyon ©2000
Unauthorized Reproduction or Redistribution In Any Form Strictly Prohibited.